In a digital world, almost every solution can be made better
In other words, it rarely makes sense to try to go it alone with a technology solution.
No one entity can do everything, so it's smarter to join with other organizations that can help. As a function of these agreements, the original technology solution is made better.
We're pleased with the agreements we entered into during 2021. They gave MemberPass greater functionality and gave us a better ability to thrive as a provider of blockchain-based portable digital ID. We'll explore the agreements one by one so you can better appreciate the synergies we created.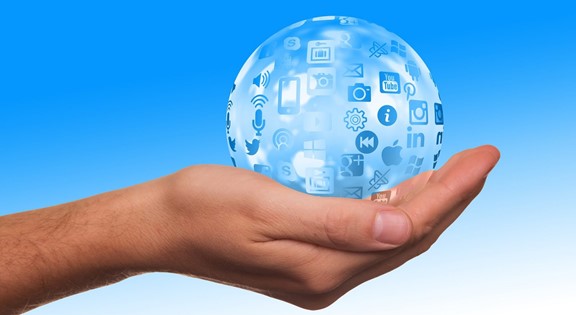 Bonifii was among the first to adopt Equifax's new "Digital Identity as a Service"
This is a cloud-based service designed to combat the increasingly sophisticated fraud attempts we see. The cloud environment is well suited to this task because it enables secure real-time data insights that would be nearly impossible to find in a non-cloud environment.
Equifax combines data and analytics with modern cryptography to provide greater security without adverse impact on the user experience.
We were eager to add this enhancement to MemberPass®. It helps credit union managers be more confident when they onboard new members. It also gives members greater control over the information they share, protects against identity fraud, and virtually eliminates third-party account takeover.
With this addition, it means MemberPass can help credit unions say "Yes" more frequently during new member onboarding.
Our second major 2021 new agreement was a compliance-based alliance with FinClusive
FinClusive is a sophisticated hybrid fintech/regtech platform. It provides compliance as a service (CaaS.) Bonifii uses this technology to ensure we deliver a fully compliant digital ID program to our credit union customers. Plus, it helps us deliver safer, more secure member authentication experiences.
In technical terms, FinClusive's Anti-Money Laundering (AML)/KYC capabilities have been integrated into MemberPass digital ID. This strengthens the secure, privacy-preserving authentication experiences all members look for today.
It also means the digital identity credential:
Is continually monitored for legitimacy.
Has not been compromised by a financial crime.
Has verified all essential screens and all background checks are current.
Ensures no personal information has been disclosed.
Thanks to this technology, members enjoy a faster, safer service experience and credit unions enjoy a high degree of protection from fraud and identity theft.
The final step was to work with GlobaliD to create the "Bonifii credential"
The Bonifii credential is a specific type of decentralized digital identity. It gives underserved individuals a secure, private way to access traditional banking services.
Bonifii created the digital credential along with GlobaliD, a trust platform and digital wallet. This credential transforms the new account opening process for unbanked or underbanked consumers. It streamlines how financial institutions get the information they need to open an account. Plus, the credential's end-to-end digital online application process offers a secure entry point into a financial account.
For underbanked people, this could be a pathway to greater financial stability.
Financial institutions can use the Bonifii credential to achieve higher levels of assurance and confidence than they'd get from traditional application methods.
"Real financial inclusion will only be possible with fraud-resistant mechanisms that can adapt to peoples' real-life situations and economic activities," said Bonifii CEO John Ainsworth.
These three agreements have a common thread.
Each one is unique, and each addresses a different aspect of how digital identity functions in the real world. By extension, each agreement has made MemberPass stronger, and a more effective personal digital ID solution for credit unions and members.